Just about every prospect we talk to wants to know "what's working" in the pest control business this year as it relates to digital marketing.
For the most part, our core strategies haven't changed much. Local SEO, pay per click, content marketing and social media remain mainstays of effectively run pest control marketing campaigns.
However, we have seen a few trends emerging which have crept up the priority list. Here are 3 of the top strategies in digital marketing for pest control in 2017 (so far):
Strategy #1 – Reviews Building online reviews isn't a new strategy, but it's having a bigger impact than ever before.
Pest control operators and sales people are reporting more and more often that their new customers are telling them that they picked them BECAUSE of their good reviews.
Take a moment and think about that…
You did everything you needed to get them to your website, but they didn't convert. They looked in Google, on Facebook and maybe even on Angie's List for reviews about your business first.
And when they called, they told you that having a good bank of positive reviews was what pushed them over the edge.
That's NEW!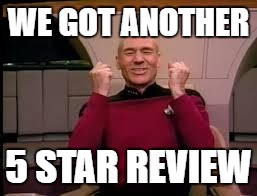 If you're not doing so already, here's a few strategies to get on the reviews train:
Update your billing system so that receipts going out to customers ask for reviews and offer links to the relevant portals.
Invest in a review platform to help increase the number of reviews by making it easy and more interactive. There are quite a few to pick from so try a demo and get started
Strategy #2 – Retargeting via Facebook
Just about all of our pest control clients are on social media and Facebook these days. Most are doing a reasonable job of at least keeping their profiles up to date and occasionally posting some content.
But so far none of them are taking advantage of retargeting (or remarketing) via Facebook!
Here's the short version.
Facebook allows you to remarket to people who have visited a digital property that you own. That could be your Facebook fan page. It could be your website (or even just particular pages on your website).
You can even remarket to your email marketing list!
That's right, you can upload your email marketing list and Facebook will show ads to those people if they have active Facebook profiles.
So instead of chasing cold traffic from people who don't know you, we can now market different services to people who have already made contact with the company or bought one or more services.
The best part?
These clicks are super cheap, especially when compared to what you'd pay for a Google AdWords click for something like "pest control companies" in your local market.
If your in house team doesn't know how to do this, it's time to ask for help. Don't wait to leverage this amazing tool!
Strategy #3 – Customizing Email Lists
Chances are you've started building an email list. Who knows maybe yours is huge…
But what we've seen have a big impact this year is segmenting those lists into buckets.
At a simple level, maybe you start with geography.
Or even better, what about by the type of service.
Or even better than that, you can break down your list by geography, type of service AND how recently they've interacted with your prior emails.
Blasting out the same content to everyone is better than not doing email marketing at all.
But the whole idea of a "blast" is getting pretty dated.
Using some basic tools within your email marketing program, segment you list by type of service such as pest control, termite control, commercial service or any others you may offer.
Then focus on cross promoting content or offers to those groups as applicable.
Also don't overlook the importance of sending special emails to reactivate subscribers who haven't opened your emails in the last few months. Their inactivity is hurting your open rates and delivery rates.
Want to learn more?
If you'd like to learn more about how to implement these marketing strategies in your pest control business, download our Free Digital Marketing Guide for Pest Control Operators (insert pop up code), or contact us today with your questions.